NEXT Meeting:
The next meeting will be a webinar!
Special Announcement:

We are moving online via webinar to reach more people who wish they could attend. Now they will be able to attend from home in their pyjamas if they so desire!
I will be starting with Snapchats and Facebook Lives very soon and the first webinar will be announce from there.
SOW will be available for appointments by arrangement around Sydney metro and other locations may become available from time to time. Connect with me to register your interest in hosting your own SOW wherever you are in Australia!
Cherie Brooking
Young Living Independent Distributor
Cherie has been using Young Living products for almost 7 years.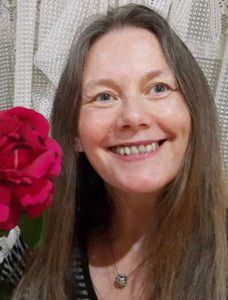 She has shared her experience and her oils and products with family and friends and has a small team of product users. When asked recently about her journey she said,
"My journey has been long with many detours – mostly because the things you need for the rest of the journey are not on the direct route! I have found gems in all legs of the journey and recently I have found mentors who have helped me to piece together the jigsaw and make use of these gifts!"
Having been immersed in direct selling previously for about 15 years, Cherie has worked side by side with one of the best trainers in the business and now she wants to utilise her expertise to help her fellow Young Living members grow, share and lead others to wellness, purpose and abundance.
Sydney Oil Well – Promoting the Flow of Abundance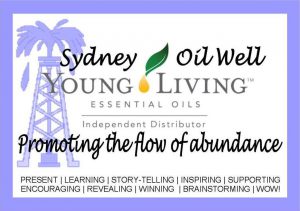 SOW Vision: Bringing knowledge and support to Young Living members and friends all over Australia.
SOW Mission: To attract and inform health conscious individuals to our amazing lifestyle of wellness, purpose and abundance. To train, support and grow our teams, to recognise efforts and achievements and to support learning and growth.
SOW Purpose and Values: Be Present, Soak Up Knowledge, Own Your Bragging Rights, Brainstorm Your Challenges, Encourage Someone, Find YOUR Story, Ask For Help, Help Others, WOW Us, Be WOWed!
This is the place to be if you:
Are not a Young Living member and you…
Want to be part of this amazing community
Want a place to learn how you can support your wellness
Want to see behind the scenes at Young Living, see the products on display, smell the amazing essential oils and just soak up the atmosphere and history of our company
Are a Young Living member and you…
Want to learn more about Young Living products
Want to grow and develop leadership and networking skills
Want to build your Young Living business
Have no local support line
Contact Us:
Cherie: 0404 565 662
Sydney Oil Well: Facebook.com/sydneyoilwell
Email: SOW@cheriebrooking.com